Projects: New Basement
Please note the new basement: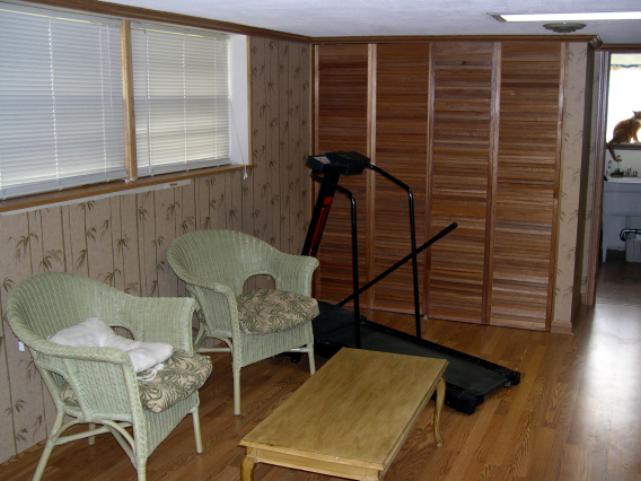 As comparred to the old basement:
As you can see on the wallboard still left in the back of the old closet, we had mold growing about a foot up the insides of the walls. It shows up white after killing it with bleach, but it started out black. All the studs that hit the floor had to come out, so we had to do some temporary bracing of load bearing areas, and put down non-formaldyhide treated footers, put a vapor barrier on the foundation walls, etc.
We still need to do some furnishing, some trimming, and some window treatments, but it is so much nicer down there! The Pergo floor was a snap to put in; a lot easier than the wallpaper.
Much thanks to Phil for his general contractor / carpenter / electrician / plumber / etc. assistance in gutting the old stuff and getting the new framed, squared up, walboarded, you get the picture.
---